If you're into cars, then 2022 will have proven to be a very good year indeed
We've seen some big new launches, some more mild updates and everything in between. There has also been a real wave of new EVs as the industry continues to heavily push for battery-powered vehicles. So how do you pick out the highlights? Well, we've taken on that heavy task and picked out some of the best cars of 2022.
Audi Q8 e-tron
Audi's original e-tron was what kicked off the firm's electrification strategy, but in 2022 the firm updated it with a new look and a revised name. Now called Q8 e-tron, it remains Audi's range-topping electric SUV and continues to offer a really good range as well as loads of interior technology.
The Q8 e-tron also has a wide and spacious interior, plus a handy 'frunk' under the bonnet where you can easily store charging cables.
Volkswagen ID.Buzz
How could we not include the ID.Buzz in this list? Easily one of the most exciting new models to come out of 2022, it's a van that looks like nothing else on the road. Its electric powertrain may have been lifted from the ID.3, but it feels very well suited to its application here.
It's impressively spacious inside, too, while those who need to have a more practicality-focused version can opt for the ID.Buzz Cargo van instead.
Peugeot 408
Peugeot's 408 is one of the French firm's most dramatic-looking cars to date, toeing the line between a traditional hatchback and a crossover. As a result, it looks to be a good fit for a variety of drivers, particularly those who want a stylish yet good-to-drive option.
It's available with a really frugal range of engines, too, including plug-in hybrid setups that really put a focus on efficiency,
CUPRA Born
CUPRA is a firm on the rise and, having already produced its first ground-up car in the Formentor, didn't rest on its laurels for long. Its latest creation - the Born - is also its first fully electric vehicle and is one which shares a platform with cars like the Volkswagen ID.3 and Skoda Enyaq.
It's the most dynamic to drive out of its Volkswagen Group stablemates, mind you, while its exterior displays all of the styling quirks we've come to expect from CUPRA.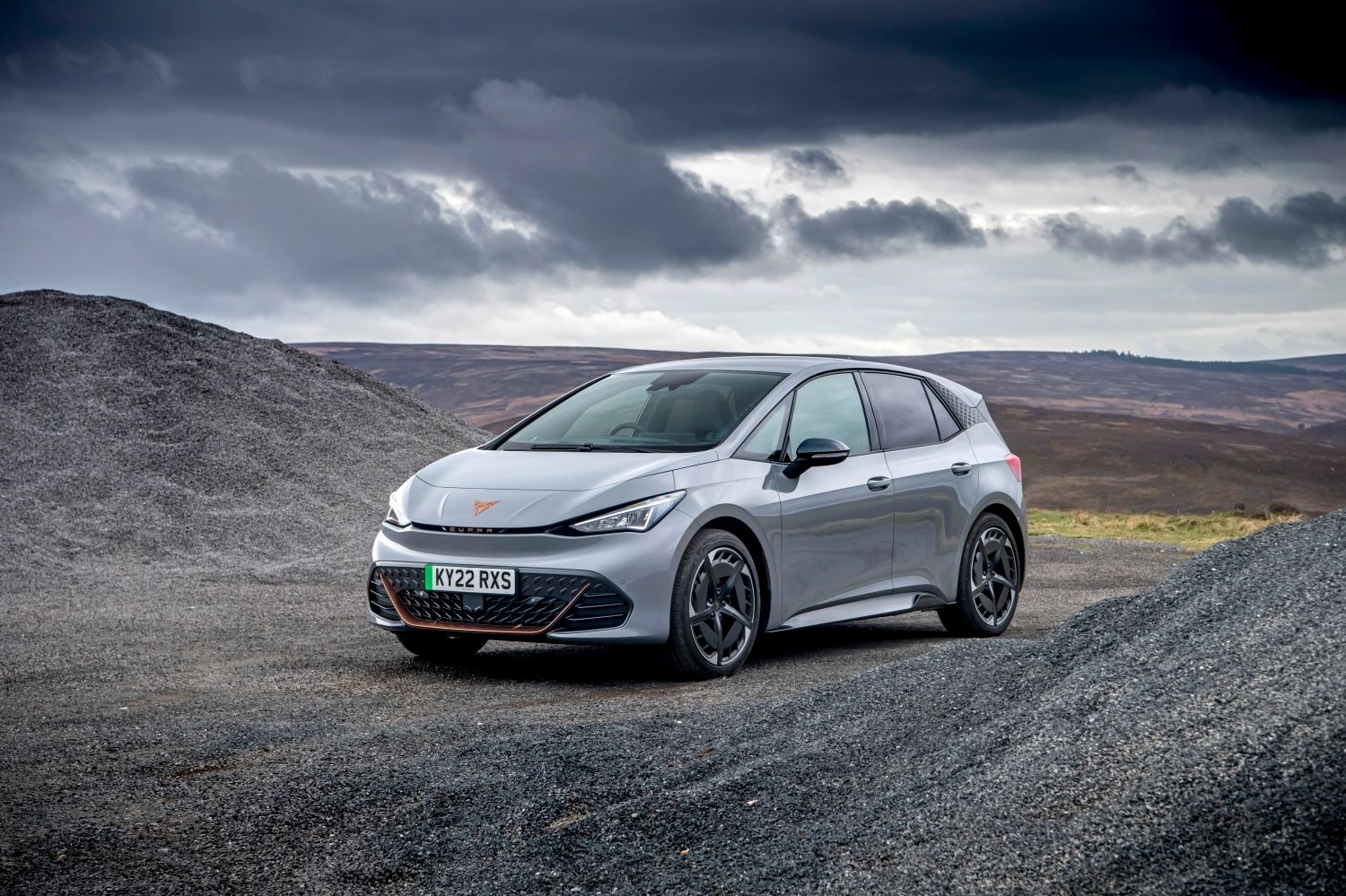 BMW X1
Though BMW has a fine list of sports and performance cars to choose from, it's the X1 which has made a real impact during 2022. This compact SUV may be the smallest one that BMW offers, but its larger-than-life styling and practical interior means there are few practicality drawbacks associated with choosing it.
It's got a great range of engines supporting it, too, while a new iX1 provides an electric option.
Range Rover Sport
Hot on the heels of the full-fat Range Rover came the new Sport, bringing a host of innovations as well as a sleeker, more rounded exterior design than before. Inside, we've got some of Jaguar Land Rover's latest technology, too, including its excellent Pivi Pro infotainment system.
The Range Rover Sport's great list of engines makes it even more appealing, while plug-in hybrid versions promise lower-than-you'd-expect running costs.
Honda Civic
Honda's latest Civic arrived in 2022, flying into the market with a bold new look and a greater focus on ease-of-use than before. Now only available with Honda's efficient hybrid engine, the latest Civic has already impressed thanks to its great driving experience and well-made interior.
For those after a go-faster version of the Civic, don't worry - a Type R version is on the way in 2023.
Enquire to about a car model in this blog