The new registration is a moment which a lot of people hold out for as they'll be able to get their new car with that box-fresh registration on the front and back.
But if you're looking for a car to wear that new plate, what should you go for? Well, there have been plenty of new releases recently, so let's take a look at some of the best options to check out today.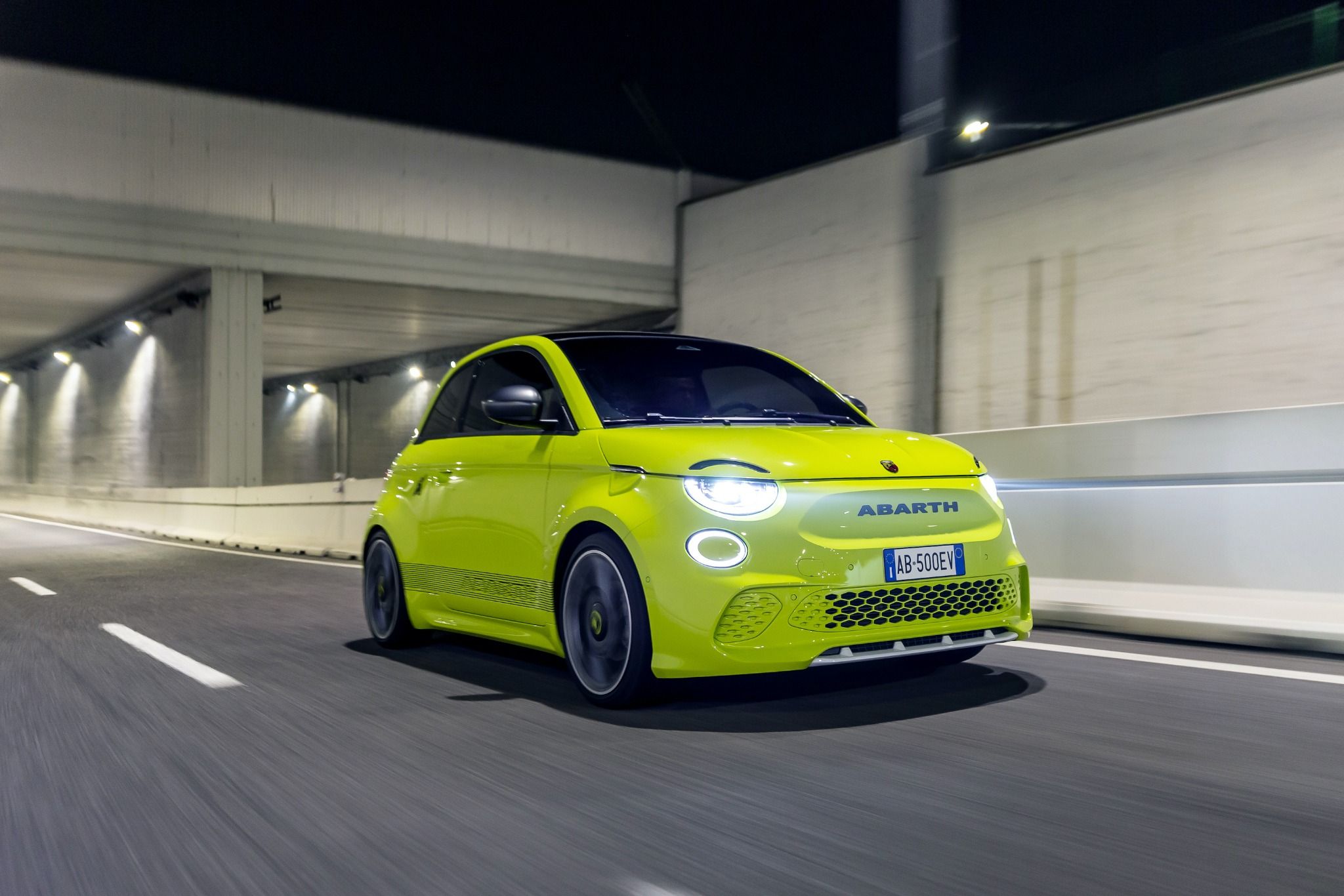 Abarth 500e
Abarth has arrived in the electric car segment with a bang via the 500e. In similar fashion to its petrol-powered stablemates, the 500e is based on Fiat's popular electric 500 but, as is the way with Abarth, there have been plenty of tweaks made along the way.
It's got re-worked performance and a more eye-catching look, while a special 'noise generator' housed under the rear bumper which recreates the noise of a petrol-powered Abarth.
Audi Q8 e-tron
Audi's e-tron was the car that kicked off the firm's electric journey and now, it's been refreshed. Updated with a new look and a new name - now Q8 e-tron rather than just 'e-tron' - it's just as classy as ever but with some added features inside and out.
With up to 343 miles of range it's got far more in the 'tank' than the car it replaces - which had a claimed range of 274 miles - and, if you look closely, you might notice that it's wearing Audi's brand-new 'flat' logos at the front and back.
Ford Ranger
Ford's Ranger is a mainstay in the pick-up segment and now, there's a new one. It's actually been built in collaboration with Volkswagen, so both the Ranger and the Amarok share many components and features.
But the Ranger takes a different direction in terms of styling, while a range-topping Raptor version takes this truck to a different level with a true off-road focus and some properly over-the-top styling.
Honda ZR-V
Honda isn't wasting any time with its range of SUVs and the ZR-V is one of its latest additions. It shares much of its underpinnings with the Civic - a car we already really like - but brings an increase in ride height that people often find more confidence-inspiring.
It's got loads of equipment inside, too, while an efficient hybrid engine setup should help to keep running costs down. It's got some smart styling touches, too, such as the L-shaped LED lights and body-coloured grille.
Jeep Avenger
The new Avenger is here to thrust Jeep into the electrified age. It's Jeep's first fully-fledged electric car and one that borrows some learnings from the wider Stellantis group and cars such as the Vauxhall Mokka Electric.
It's got loads of chunky Jeep styling touches - and the black plastic sections have been designed so they are cheap to replace in the case of a car-park prang - while inside it's got far more space than you might expect.
Volkswagen Amarok
The first-generation Amarok was a real smash hit for Volkswagen. It delivered a more car-like experience than many other pick-ups, while a strong V6 engine gave it boatloads of performance for both on- and off-road driving.
The latest Amarok takes the whole experience up a notch with an even classier interior and a lot more standard tech. It's still got loads of features to help it go here, there and everywhere though.
Volkswagen ID.3
The first-generation ID.3 was hampered by some setbacks. Its arrival during the Covid pandemic definitely didn't help things, while early owners reported issues with the car's touchscreen. As a result, Volkswagen hasn't wasted any time in revamping its core electric model.
This new ID.3 debuts with a more grown-up exterior design while inside the touchscreen has gained new software to make it easier to navigate and control than before.
Browse our brand-new cars currently in stock!