Its line-up now spans hatchbacks, estate cars and SUVs, with an increasing number of electrified models available too. Let's take a look at the Cupra range and what's available.
Born
Now one of Cupra's most popular cars, the Born was introduced in 2022 as the Spanish firm's first EV. Built around the Volkswagen Group's electric car-specific MEB platform, the Born boasts an angular look and one of the more engaging driving experiences from an EV.
The interior is centred around a large touchscreen that handles the bulk of the vehicle's features, and it's generally a very smart and minimalist cabin. Various versions are available, with the long-range models equipped with a 77 kWh battery allowing for an impressive range of up to 345 miles.
Formentor
The key driver behind Cupra's success has been the Formentor. It was the firm's bespoke model and has gone down a storm with buyers. It's a coupe-styled crossover, but majors more on sporty looks than rugged appeal.
It also drives a lot like a hatchback, with a low-set driving position helping to give it that sportier feel. There's a great range of engines available too, including smaller petrol units, powerful performance models and efficient plug-in hybrids.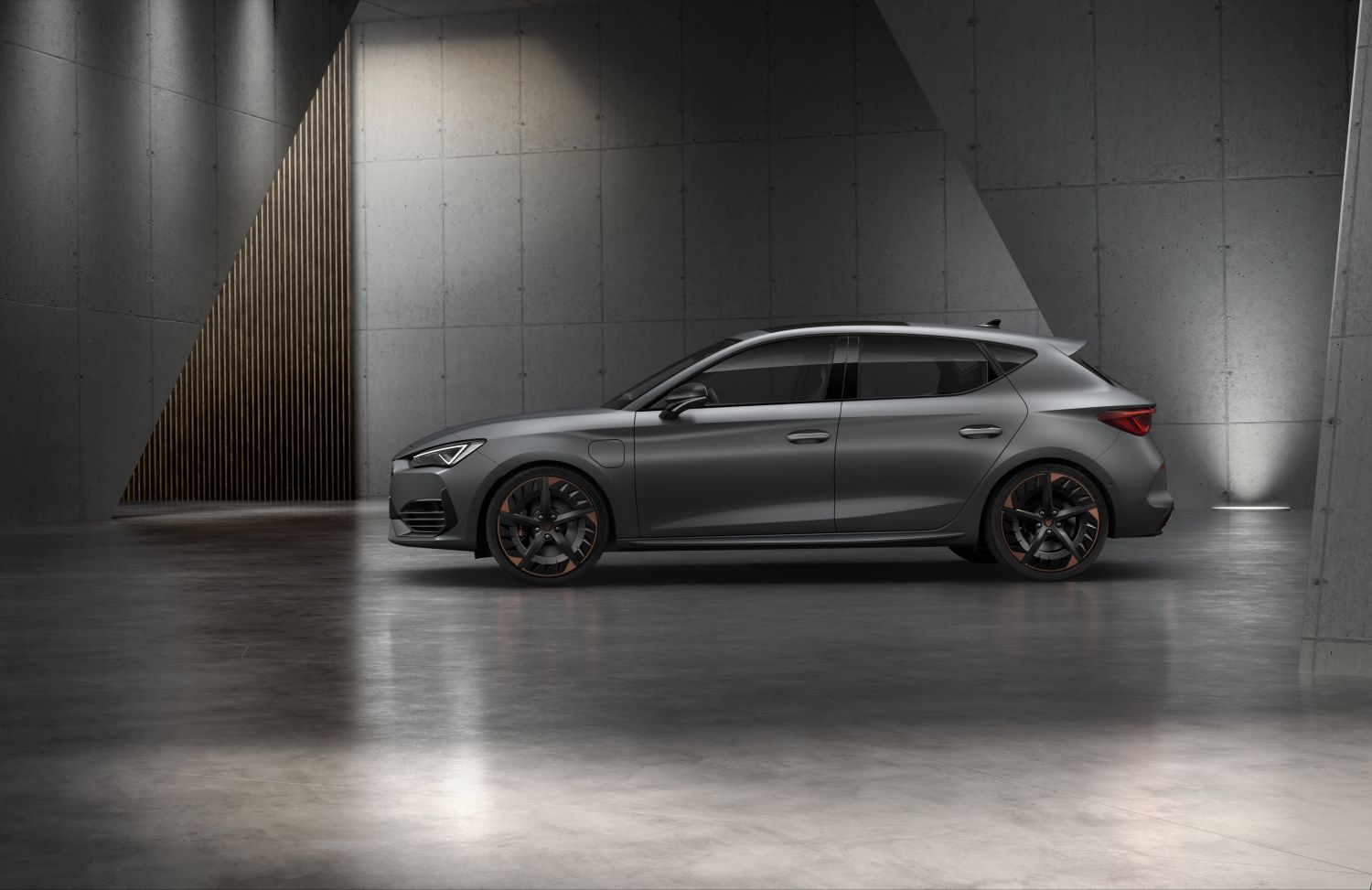 Leon
While the Leon might be better known for being sold as a Seat, Cupra also works its magic on this popular hatchback. Giving it a more angular and aggressive look, it's also packed with technology with its interior being dominated by a large touchscreen.
Choice is also key to the Leon's appeal, with the model being available with a broad mix of petrol engines – including hot hatch versions packing up to 300bhp. A plug-in hybrid is also available and is a great fit for company car drivers.
Leon Estate
If you want a little more practicality, it's definitely worth taking a look at the Leon Estate. Ideal for families or those needing a larger boot, it retains all of the strengths of the hatchback but adds greater spaciousness into the mix.
We're a particular fan of the sporty driving experience that the Leon has to offer, especially if you get the range-topping VZ models equipped with more than 300bhp, as well as four-wheel-drive for great traction whatever the weather.
Ateca
The Ateca was the first model to ever wear a Cupra badge, and even several years on from its original debut, it remains a great choice. It's the largest Cupra SUV that you can go into a showroom and buy today, with a huge boot and plenty of room for passengers. It would certainly make a great sporty family car.
There's only a single engine option – a 296bhp 2.0-litre petrol engine, and thanks to four-wheel-drive it can take the Ateca from 0-60mph in less than five seconds.
Tavascan – coming soon
Last but not least we have a Cupra that you can't actually buy today, but it's an exciting model that will join the firm's range early next year as its flagship – the Tavascan. Revealed just a few weeks ago, this large electric SUV is a sign of what's to come from Cupra in the future.
Offering a striking design and premium interior finish, the Tavascan is also packed with technology, and set to boast an electric range of more than 300 miles too.
Want to add something special to your CUPRA? Well,CUPRA accessories are the perfect way to show love to your vehicle!