Changes to the Plug-In Electric Car Grant
From 2022, cars costing more than £32,000 are no longer eligible for the grant, but there are more than 70 cars on the list. The grant has been reduced, however, and not for the first time. Now is the right time to take advantage of it before it's reduced further or removed.
If you're looking for an electric car only, here are your options:
Citroen e-Berlingo
Citroen e-C4
Fiat 500e
Hyundai IONIQ Electric
Hyundai KONA Electric (Including SE Connect and Premium)
Mazda MX-30
MG MG5 EV
MG ZS EV
MINI Electric
Nissan Leaf
Renault Zoe
Smart EQ Fortwo
Smart EQ Forfour
SsangYong Korando eMotion - Ventura
Vauxhall Combo-e Life SE/SE XL
Vauxhall Corsa-e
Vauxhall Mokka-e
Vauxhall Vivaro-e Life
Volkswagen e-up!
Citroen e-Berlingo M (£30,995) and XL (£31.995)
This roomy people carrier was already popular before going electric. Now it offers a range of up to 174 miles on one charge, making it a great choice for even longer trips.
Citroen e-C4 - £21,950
The C-Series Edition, Sense, and Shine Edition of this affordable electric car are all eligible for the grant. Its stylish, compact design still offers plenty of space and it has a 217-mile range too.
Fiat 500e - £28,495
The Fiat 500 is always a popular car, and the electric version really makes it possible to manage urban driving in style. The hatchback and convertible are both still within the price cap for the grant.
Hyundai IONIQ Electric - £31,411
Available as a hybrid, plug-in hybrid, or electric car, it's only the fully electric version that qualifies for the grant. It has a range of up to 193 miles and touch-screen entertainment.
Hyundai KONA Electric - £30,450
The 39kWh version of this EV favourite offers some attractive benefits, from great warranties to its respectable 155-mile range. The larger 64kWh version is unfortunately no longer eligible for the grant.
Mazda MX-30 - £28,550
Mazda's first fully-electric car, the MX-30 is comfortably affordable and a good choice for city driving. It offers balanced handling, an enjoyable ride, and a great design with a roomy interior.
MG MG5 EV - £29,695
Both the 52.5kWh and 61.1kWh battery options for the MG5 can be purchased with the grant, offering reasonably-priced options. The only electric estate car in the UK, it's a great family choice.
MG ZS EV - £29,245
The classic SUV shape of the MG ZS EV makes it a top pick for anyone looking for a sporty and practical car. It has plenty of space for passengers and storage.
MINI Electric - £29,500
Perfect for zipping in and out of traffic in the city, the MINI Electric offers an excellent driving experience. It also has that retro aesthetic that's typical of their cars.
Nissan e-NV200
This Nissan 5 or 7-seater is based on their van design, which is pretty evident in its look. But it's one of the few options available for a larger electric vehicle.
Nissan Leaf 40kWh - £26,995
One of the first mass-produced EVs on the market, the Leaf has made improvements over the years to offer a reliable and affordable car.
Peugeot e-208 - £30,195
This electric city car might look compact but it offers a good range of up to 225 miles. It shares the same look as its non-electric models and offers a comfy ride.
Peugeot e-Rifter - £31,950
Just about falling under the limit for the electric car grant, the Peugeot e-Rifter is a family car offering a decent range.
Renault Zoe - £31,995
Another of the original EVs on the scene, the Renault Zoe has stayed reliably the same. However, it has improved and offers a better range than ever before.
Smart EQ Fortwo - £22,225
Smart are well-known for their compact cars, and this two-door coupe is an affordable choice. However, it's definitely only for the city with a range of just 81 miles.
Smart EQ Forfour - £22,295
A slightly bigger and not much more expensive option is the electric four-seater from Smart. It might have more space, but its range is just slightly lower at 78 miles.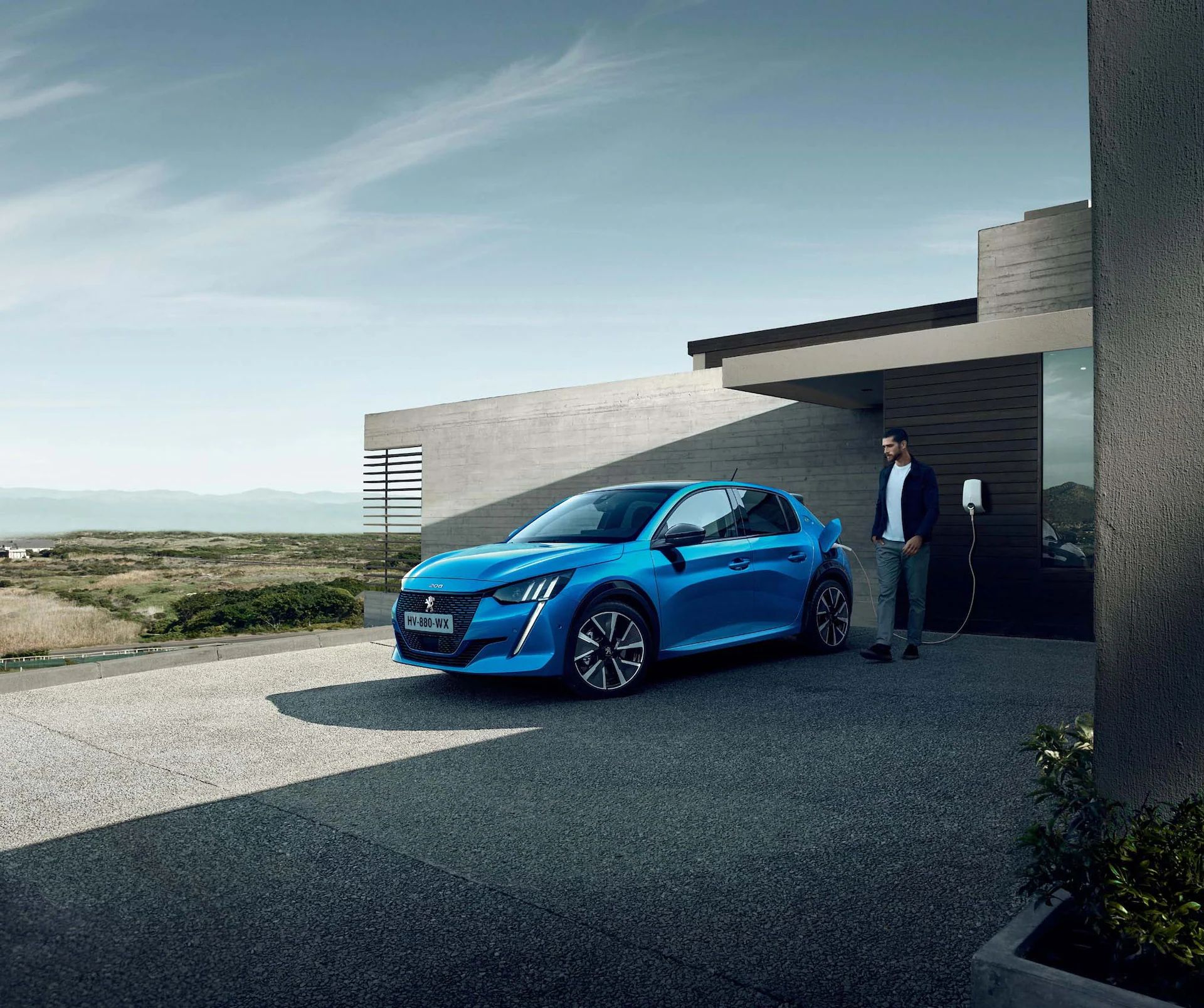 SsangYong Korando eMotion - £30,495
If you're looking for a practical SUV, the Korando is both affordable and safe. It comes with a range of safety features and it's cheap to run too.
Vauxhall Combo-e Life SE/SE XL - £31,110
Another option for anyone wanting a 5 or 7-seater vehicle, the Vauxhall Combo-e Life is versatile and roomy.
Vauxhall Corsa-e - £28,555
The Vauxhall Corsa-e has been continuing the success of the Corsa range with an all-electric version. It offers good handling and good pricing too.
Vauxhall Mokka-e - £30,495
The Vauxhall Mokka-e has a striking appearance and plenty of kit. It's also fairly quiet and has a top range of 201 miles.
Vauxhall Vivaro-e Life - £31,795
Offering comfort and plenty of space, this model from Vauxhall will keep people moving without having to break the bank.
Volkswagen e-up! - £22,865
The Volkswagen e-up is an easy car to drive that's good for getting you around towns and cities. It's also one of the more affordable options, although it's ceased production.
Volkswagen ID.3 Life - £29,629
Pure Performance models of the ID.3 Life are available for this great small car. It has a good range and performance, and the Life trim gives you some good features too.