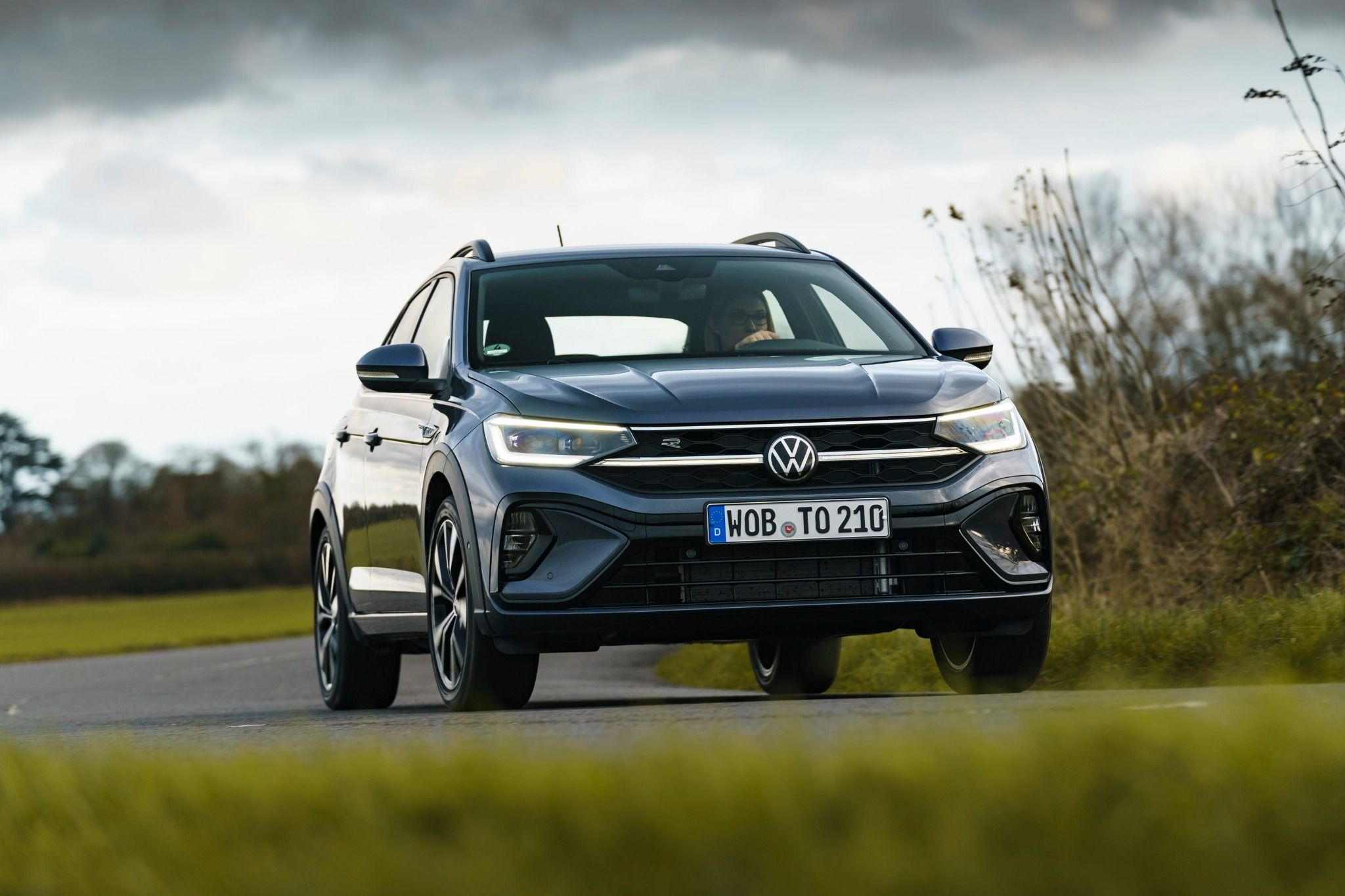 What is it?
Volkswagen is taking great strides to expand its SUV line-up, ensuring that buyers in this ever-popular segment always have something new and fresh to take a look at. The Taigo is the latest addition to the range, acting as a new entry-point to Volkswagen's line-up of SUVs despite being a size larger than the T-Cross. It's also Volkswagen's first SUV to debut a coupe-style design - something we've seen used on a variety of other cars made by different manufacturers.
But what does this new car actually offer and is it worth considering? We've been finding out.
What's new?
Though the Taigo might be a new car for European drivers, it's actually based on a car that has been on sale already - the Brazil-built and -designed Nivvus. However, more important for buyers here is that the Taigo sits upon the same MQB A0 platform that you'll find underpinning cars like the Polo and T-Cross - so it's very much on a well-tested formula. However, the Taigo is 15cm longer than the T-Cross, so it does bring a slight space advantage.
The Taigo also benefits from some of the latest tech, including Matrix LED headlights and digital dials.
What's under the bonnet?
As you might expect, the engines you get in the Taigo are pretty similar to those you'll find in cars like the T-Cross. Things kick off with a 1.0-litre turbocharged petrol engine with either 94 or 108bhp, with the latter slated to be the most popular. Then, there's a more powerful 1.5-litre engine that dries 148bhp to the front wheels via a seven-speed DSG automatic gearbox.
That 1.5-litre unit is what we've experienced here and it brings a 0-60mph time of 8.1 seconds and a top speed of 132mph, while Volkswagen claims you should see up to 46.3mpg and CO2 emissions of 138g/km.
What's it like to drive?
Though some of its rivals might focus more on sporty driving, the Taigo is there for those motorists who want something a little more comfortable. Even our sporty R-Line car, which sits on the largest alloy wheels available in the Taigo line-up, rode well and managed to deal with the worst of what the UK's roads had to offer. The car's body roll is also well managed, meaning you can corner with confidence.
You might think that the heavily raked roofline would result in poor rearward visibility, but thankfully there's a decent sight line out of the back. Our only real criticism is directed towards the large wing mirrors; they generate quite a lot of noise, particularly at motorway speeds.
How does it look?
Volkswagen has definitely taken a different approach to the Taigo's design. In the metal, it plays closer to a jacked-up hatchback rather than a fully-fledged SUV, but that's no bad thing in fairness. The coupe-like styling is as obvious as it is in other cars, too.
The full-width light bar at the rear of the car is a cool feature too and brings the Taigo closer into line with other cars in Volkswagen's line-up.
What's it like inside?
Volkswagen hasn't gambled with the Taigo's interior, instead adopting a look and finish which is very similar to that you'll find in the new Polo. That means you get plenty of equipment and a generally good level of fit-and-finish - though there are some cheaper plastics on the door cards. However elsewhere the general perception of quality is good while the overall space is on-par with rivals.
That raked roofline doesn't result in cut-back headroom for those sitting in the rear of the car, either, while the 440-litre boot is very generous and considerably bigger than the one you'd find in the Golf.
What's the spec like?
The range of specifications you get in the Taigo mirrors those on other Volkswagen models, so there's Life, Style and R-Line to choose from. The level of equipment you get off the bat is generous, mind you, with those entry-level Life cars boasting LED headlights, an eight-inch touchscreen and 16-inch alloy wheels.
Style, meanwhile, adds Matrix LED headlights and larger 17-inch alloy wheels alongside a 10.25-inch digital cockpit. Move up to R-Line and the Taigo gains a sportier bodykit and a variety of black styling elements. Prices for the Taigo start from £21,960 in Life trim, rising to £29,140 for top-spec R-Line cars.
Verdict
There was the temptation to think that the addition of the Taigo to Volkswagen's SUV range would've only served to have muddied the waters, making it harder for buyers to actually choose a car that is right for them. However, it's a genuinely interesting proposition, particularly thanks to its generous standard equipment levels and spacious boot.
Though it's a little expensive in top-spec guises, opt for a more entry-level Taigo and there's little reason why it can't be a very rewarding purchase.