For those of you panicking that you've forgotten to plan a romantic evening, do not fear! It's not always about the grand gestures, but rather about the small things you can do to impress your date. It may seem trivial, but taking steps to get your car ready for the occasion can go a long way!
For the car lovers out there, perhaps you want to use Valentine's Day as an excuse to show your car some care and attention. Much like our romantic partners, we depend on our cars every day and in return they depend on us to look after them.
What's important to remember is that your car is your chariot!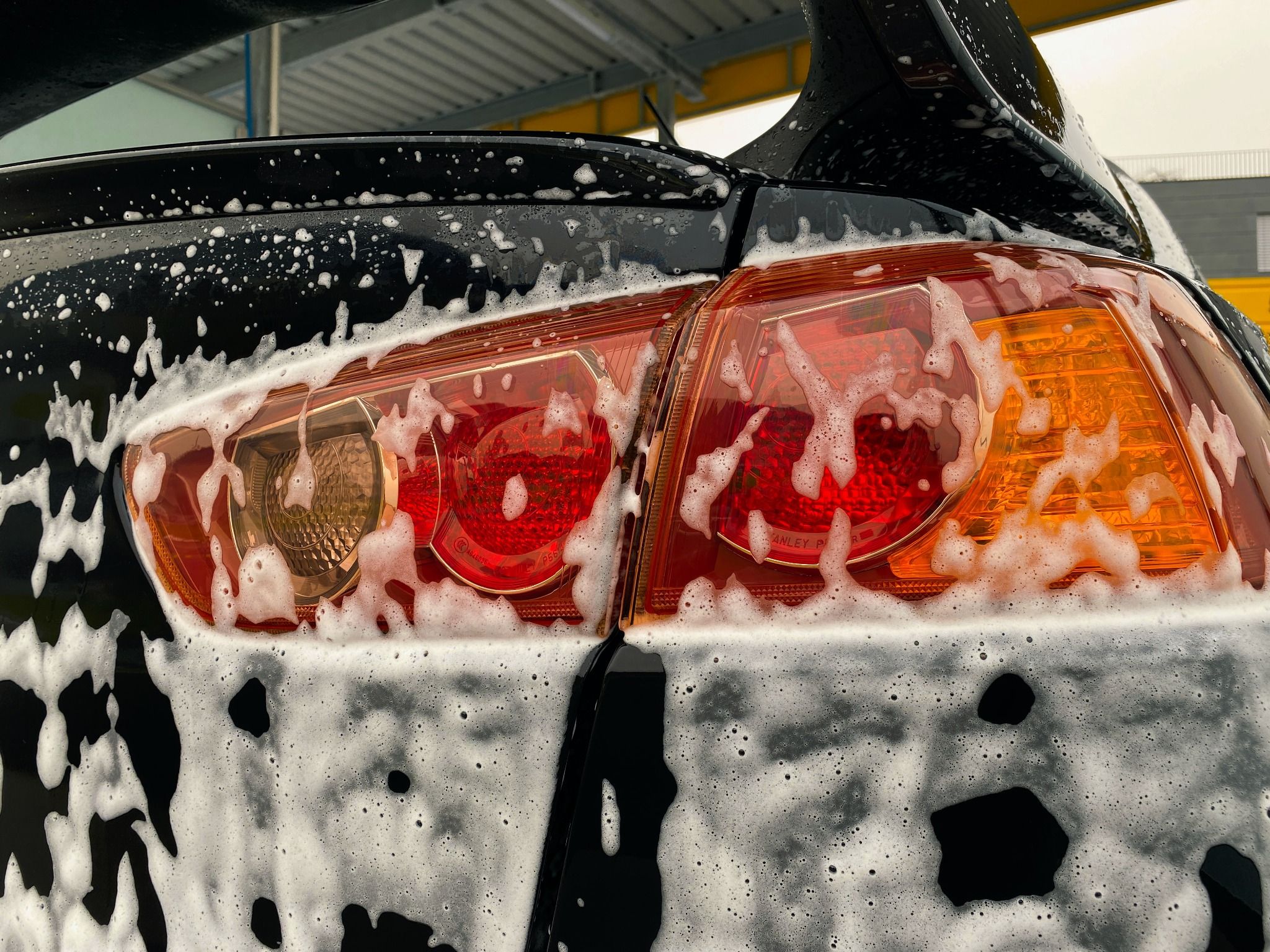 Time to freshen up
There are several simple steps that you can take to cleaning up both the interior and exterior of your vehicle.
There are few things that need as much of a clean as your vehicle, but don't let this deter you. Set aside some time on Valentine's Day to give your car a good scrub, or if you are a little pushed for time you could head to a car wash. Either way you are treating your beloved car to a refresh.
Dependent on how you maintain your vehicle on a day to day basis, tackling your interior can be as much of a job as cleaning the exterior.
Prepping for Date Night: Before a date night, it's safe to assume that you would take the time to clean yourself up. This shouldn't be any different for your car. First impressions count and it won't matter if your date has been a passenger in your car 100 times, they will notice the extra effort in cleaning up your ride.
Loving your Car: With Valentine's Day falling in winter, it's likely that your car has taken a hit due to the weather. Wintery conditions, such as snow, mud and rain will certainly have taken its toll on the exterior (and possibly the interior) of your vehicle. Use the opportunity to clean up your car.
Love is in the air
An easy yet effective step for sprucing up your ride. Once you've taken the time to clean up your car, adding an air freshener is simply the icing on the cake.
Prepping for Date Night: Speaking of cake, there is plenty of choice when it comes to selecting a scent. You'll want to select something subtle and refreshing. A quick internet search throws up a whole host of options, perhaps you could go along the theme of Valentine's Day with a love heart shaped air freshener.
Loving your Car: After going through all the hard work of cleaning up your car, you'll want to keep it fresh for future use. One of the best ways to do this is to add an air freshener.
It's what's on the inside that counts
Whether you're looking to show your date how much you care, or show your car some attention, these next steps look inside your vehicle to help you achieve just that.
Prepping for Date Night: Set the Temperature! February isn't known for its warm weather, so show your date that you care about them by warming the car up before you they get in.
You can go about this in a number of ways, it might be a case of turning on the heaters before they get in, or if your car has a function for dual climate control then you can set the temperatures to suit their individual needs.
If you have heated seats, be sure to make the most of them. We're sure you'll agree there's little more you can to do to show you care for someone than turning on their heated seat before they get into the car. But then again, maybe that's just us?
Swansway Group Top Tip: Go the extra mile and delight your date with a small gift. Hide the present in your glove box to add an element of surprise!
Loving your Car: Maintenance. Now you've freshened up the exterior and interior of your vehicle, it's time to look under the bonnet. Remember, looks aren't everything, it's what's on the inside that counts. The best way to show your car some love is to get it booked in for a service, this is a stress free way of looking after your vehicle.
It's easy to book a service with Swansway Group, head over to our website, fill out the form and we will be in touch to confirm your booking.
Light up Your Life
Setting the mood is an important step in getting your car ready for Valentine's Day and can be easily achieved through the use of mood lighting.
For those of you with ambient lighting as a feature, be sure to tune into this next step.
Prepping for Date Night: Setting the mood for your romantic evening out is simple to do with the help of ambient lighting.
Being able to change the brightness and colour of the interior lighting can go a long way in changing the atmosphere in the car. Perhaps consider a passionate red, a calming blue or go all out with pink!
Love your Car: Loving your car isn't just about treating your vehicle. It's also about you enjoying your time within the vehicle. Use the ambient lighting features to set the mood just how you like it. When it comes to colours, the choice is yours!
Ready? Set? Go!
Now your car is prepped, it's time to get yourself ready for your date night, road trip or visit to the nearest drive through. Quick, take a look at our checklist to see whether there's anything that you've missed:
Planned a date
Picked out an outfit
Bought a gift
Found the perfect soundtrack
We understand that there's a lot to consider, and whilst we can't help you pick your outfit, we can help out with the perfect soundtrack with our Valentine's Playlist. Here is a sneak peek and some of the romantic melodies included:
Rewrite the stars – The Greatest Showman
God only knows – The Beach Boys
Always be my baby – Mariah Carey
Runaway – The Corrs
Love Story – Taylor Swift