Sometimes, businesses simply can't afford to take risks, no matter how good the idea presented to them is. Car manufacturers are no exception, but it seems as though there's a greater will to make a leap of faith on outlandish thoughts in motoring boardrooms.
Is this a good thing? Absolutely, but sometimes it can lead to a disastrous sales flop.
This list is dedicated to the best and worst of the noughties' most left-field creations.
Renault Avantime
The Avantime was certainly a departure from the rest of the MPV segment. Too much of a departure? Probably. During its lifespan of less than three years, the cars seemed rather glued to the forecourt.
However, due to offering a 3.0-litre V6 as one of its engines, and the 'Grand Air' mode that allows all windows and the car's vast sunroof to all go down, the Avantime has become something of a cult classic.
Smart Roadster
When Smart was still in its infancy, you'd have to suggest that very few motoring enthusiasts were losing sleep over what a Smart sports car would look, sound and drive like.
However, someone in the Mercedes-owned brand clearly did, which saw a concept version of the Roadster pressed into service on the motor show circuit, and it was popular enough to convince the big wigs to green light a production model.
The end result was never in danger of being called 'perfect', but it is certainly one of the funkier convertibles of the decade.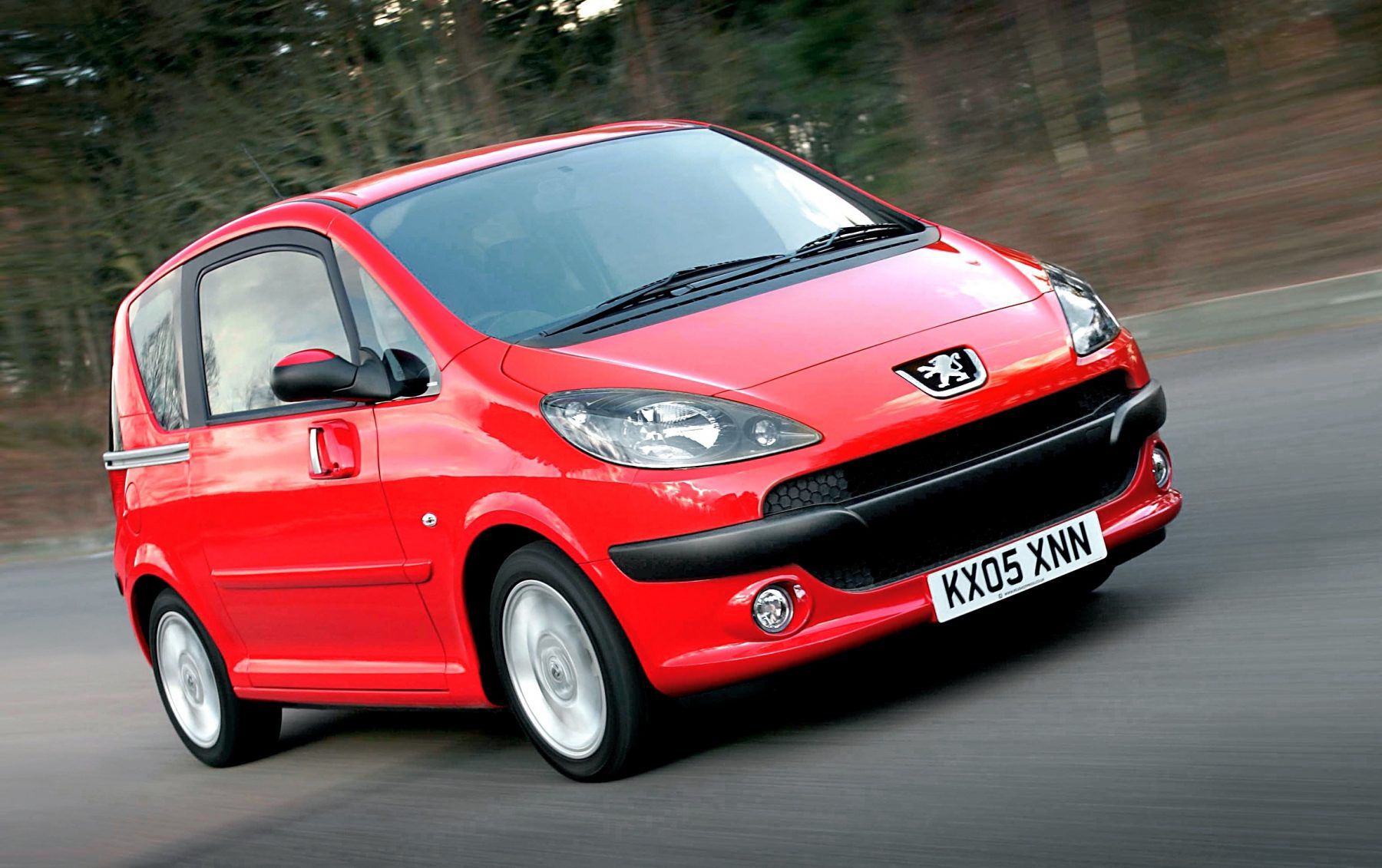 Peugeot 1007
The Peugeot 1007 didn't seem to know quite what it wanted to be. With its colourful interior trim, it felt rather youthful and exuberant, while the rest of the product looked more likely to appeal to the elderly or the disabled with its van-like silhouette and sliding doors.
And, since the car never found an identity, it also never found a customer base, and was axed by Peugeot UK in 2008.
KTM X-Bow
Coming into the spotlight at the tail-end of the 2000s, the X-Bow has retained a reputation as a solid track car throughout the 2010s.
However, this Austrian open-top racer has always been dominated by fascination over its unique, focused looks, and its sheer rejection of practicality by not even offering a roof.
Nissan Cube
After the second-generation Cube attracted attention from the media and enthusiasts for its uniquely boxy exterior, Nissan decided to officially import the third-generation car to the UK for 2009, just about qualifying for this list as a result.
It didn't sell well from new, but if you're after something different that's indistinguishable from any other Nissan as a driving experience, this is the used buy for you.
Renault Clio V6
Motor racing has often been the inspiration for some truly insane road cars, but usually this is for the purpose of meeting a certain set of rules set out by race organisers, birthing 'homologation specials'.
The mid-engined Clio V6 started out life as a single-make racing car in 1999, before hitting the road in 2001. Since this series was under Renault's control, there was no need for a road car, but wonderfully, they decided to commence a production run anyway.
The Clio V6 series would ultimately be superseded by race events for equally bonkers mid-engined Meganes, which sadly never made the move to the street.
Mitsubishi i
City cars and quirkiness seem to have gone hand in hand throughout the 21stcentury, and few had more eccentricities than the Mitsubishi i.
This Japanese kei car was exported to the UK in 2007, and while it was never a smash hit, it has been persistent; in electric i-MiEV form, it continues to live on alongside rebadged versions of itself from Peugeot and Citroen.
Chrysler PT Cruiser
While the PT Cruiser is likely to forever illicit a poor reaction from most passionate motorists, a 10-year lifespan and a production run that topped 1.3 million units has to be an indicator that it did something right.
Straddling the line between hatchback and Compact MPV, the styling was the main hang-up for many. It was alleged to be inspired by the 1930s, and looking at the PT Cruiser almost 20 years on from its debut, one can assume that its designer drew most of their inspiration from the Great Depression.