Few cars are quite as iconic as the Range Rover
For more than 50 years this has been the SUV to be seen in, appealing to an audience as diverse as farmers, celebrities and politicians.
And as the latest fifth generation of Range Rover arrives in showrooms, the model's history has never been as important in shaping this current model. Let's take a look…
1970 – First generation: The Range Rover Classic
The idea of the Range Rover had been toyed with for many years, with development finally beginning in 1966 before the model was revealed in 1970.
At its launch, it was sold as a three-door only (the only Range Rover that has been), and was initially a more utilitarian choice, with an interior that could be hosed down or brushed out. Responding to demand, and seeing that it was being bought by the well-heeled, a four-door version of the Range Rover followed in 1981.
Bringing a greater focus on luxury, comfort and refinement, the Range Rover Classic would be sold until 1996, even briefly overlapping with the following generation. With more than 300,000 produced, it remains the best-selling generation of Range Rover.
1994 – Second generation: The P38A Range Rover
The second generation Range Rover had a tough act to follow, with Land Rover working hard to take the model further upmarket with a modern and evolved design, while still retaining the same recognisable silhouette.
With a greater focus on safety and refinement than before, this Range Rover was the first model from Rover to be launched under the ownership of BMW.
Land Rover would take things a step further with 'Autobiography' models offering more bespoke, hand-finished elements to customers, though it's often the 'forgotten' Range Rover in the model's history.
2001 – Third generation: The L322 Range Rover
Possibly the biggest step forward in all of the Range Rover's timeline was the L322 model, which launched in 2001. A true 'clean sheet' model, it was designed to be a luxury car from the outset, though still with the superb off-roading ability that the firm is known for.
Much of the development came from BMW, though Land Rover – and Jaguar – were sold to Ford, with the German firm continuing to supply engines and components for the new SUV. It was a stunning effort, and received constant updates to ensure it remained all-conquering for as long as it remained on sale.
2012 – Fourth generation: The L405 Range Rover
With Jaguar Land Rover now falling under the ownership of the huge Tata Motors, there were funds and further scope to take the Range Rover even further upmarket.
Adopting an aluminium structure, this model was more than 400kg lighter than its predecessor, and felt much better to drive as a result. Reflecting the additional shift upmarket, a long wheelbase version was launched to appeal to the chauffeur market.
An advanced version of Land Rover's Terrain Response system was fitted too, while this model was the first to be offered with electrification – a hybrid being launched in 2013 and then a plug-in hybrid option in 2018. In 2020 a limited-edition 'Fifty' model was launched to celebrate half a century of the Range Rover.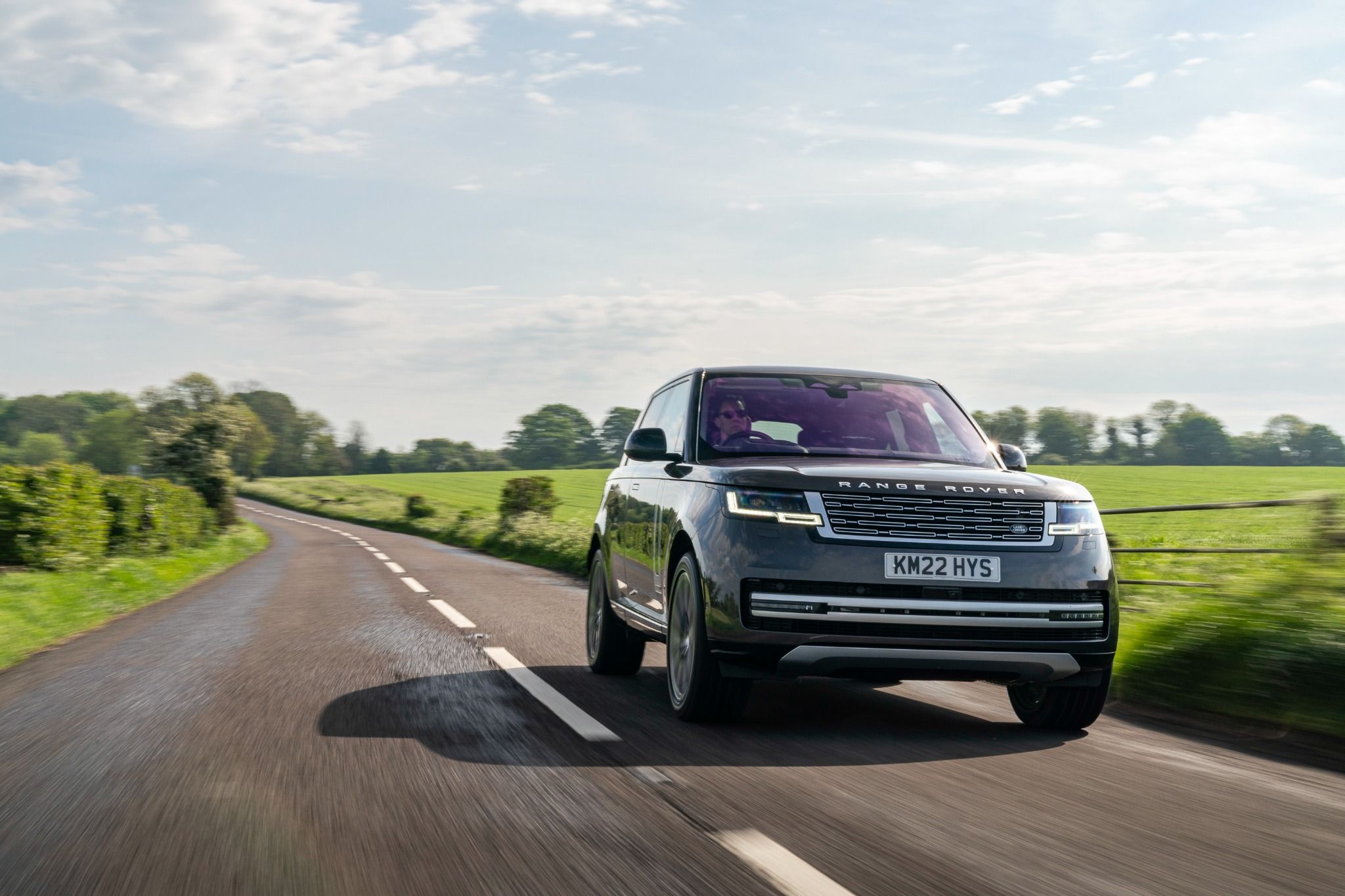 2022 – Fifth generation: The L460 Range Rover
By 2022 it was the turn of the fifth generation Range Rover to launch. Since the introduction of its predecessor a raft of new luxury SUVs have come to fruition – including those from Bentley and Rolls-Royce.
As a result, there's an even greater focus on the finer things, with superb refinement offered from the new model. Based on a new platform, it's the first full-size Range Rover to come with an option of seven seats, while a pair of powerful plug-in hybrids producing up to 503bhp mean it can travel for up to 70 miles on electricity. In 2024 there will even be a full EV of the Range Rover.
Bringing an evolved design, this latest model features plenty of high-end tech including outstanding noise cancellation, standard all-wheel-steering for greater manoeuvrability and agility and full Amazon Alexa integration.