Cars often seem pretty straightforward. Four or five seats (maybe more), an engine at the front and four wheels spinning underneath.
For designers, it must be a straightforward process too - which is they often hide features - or 'Easter Eggs' - within their cars to keep things interesting.
All manner of cars have the secret touches - let's take a look at some of them.
Jeep Renegade Lights
Jeep's dinky Renegade takes on the retro looks of the Wrangler but in a much smaller package. It's also brimmed with all manner of styling nods to the past - in particular these, the rear lights.
Though there are a variety of other neat touches throughout the Renegade, these are two of the largest. The rear lights use the 'x' symbol found on the petrol cans which were strapped to the side of the Willys Jeep during World War Two.
Jaguar windscreen motif
The E-Pace - Jaguar's baby SUV - comes with a small feature which, unless you look closely, you probably won't have spotted. At the edge of the windscreen, there's a little Jaguar cub following a much larger, fully-grown silhouette of the animal.
It's a nod towards the E-Pace's position in the range, where it sits underneath the larger F-Pace in Jaguar's series of SUV models.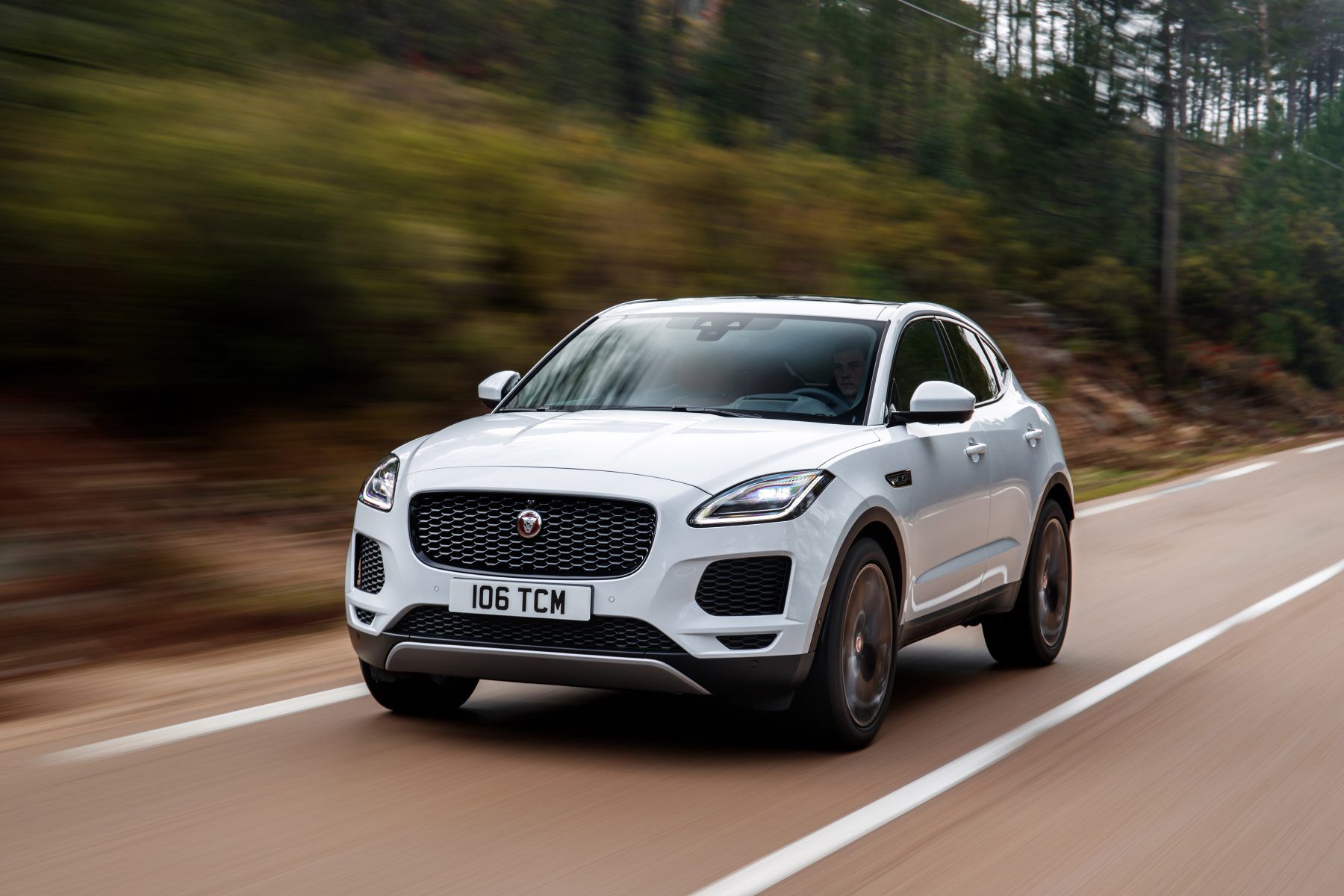 Ford GT headlights
When Ford decided to reimagine the iconic GT40 supercar to celebrate its 100th birthday, it ended up with the striking GT. It more than resembled the original, albeit in a scaled-up and more modern way.
Because it was created to celebrate Ford's centennial year, the American car manufacturer decided to include a nod to the achievement by including the '100' figures in the headlights. Look closely and you'll see them.
Vauxhall Corsa 'shark'
One of the longest-running automotive Easter Eggs comes from Vauxhall, which has been hiding shark designs in its cars for years.
The idea came about in 2006 with the then-new Vauxhall Corsa, when a designer's son suggested they tried and include the fish in its cars. They did, and cleverly hid it in the hinge of the glovebox.
The brand has continued to do this on many of its models since, including the Adam, Astra and Insignia. Even the new Vauxhall Corsa still features a hidden shark, with the brand still encouraging its designers to try and work them into their cars.
McLaren P1 - headlight shape
The McLaren P1 was a significant point in the development of the British firm as a manufacturer of road-going vehicles, which looked to replicate its famous F1 with this car.
The P1 also offered a nod to its creators in the styling, with a headlight design that replicates its logo. The origins of the logo itself can be traced back to Formula One aerodynamics, but it fits in well when applied to this design.
Skoda umbrella
Skoda is another brand that loves an Easter Egg, but rather than focusing on fun, its cars are fitted with hidden or subtle touches that will help improve your day-to-day experience.
Take for example the ice scraper that's hidden within the petrol filler flap for those cold and icy mornings, as well as a clip in the windscreen so you can easily display your parking ticket. Our favourite though is the umbrellas that are hidden within the doors for if you're ever caught out in a shower. It's a feature that Rolls-Royce offers too, but Skoda does it at a far more affordable price.
Volkswagen ID.3 pause and play pedals
Volkswagen can often be straight-laced when it comes to its car designs, but every now and again the brand introduces funkier elements into its cars – the Golf GTI's golf ball-shaped gear knob being a particular highlight.
More recently, one of the best Easter Eggs is on Volkswagen's electric ID.3 and ID.4 models, which feature cool pause and play motifs on the pedals. They might seem a bit cheesy, but it adds to the fun and modern driving experience of these EVs.
Tesla Model X lightshow
Tesla is renowned for packing its cars with fun features that its customers can enjoy. These include a rainbow charging light and the fact you can play console games through its touchscreen. But one of our favourite Easter Eggs so far applies to the Model X.
This is one that you certainly will notice, as in 2017 it added a feature known as 'Tesla Holiday Show' to this seven-seat electric SUV. Activate this mode and the car flashes its lights and opens and closes its gullwing doors in harmony with the sound of the Trans-Siberian Orchestra's 'Wizard in Winter'. It really needs to be seen to be believed.
Jeep Wrangler heritage motifs
Jeep loves an Easter Egg, and its models are often packed with cool little touches paying tribute to its heritage. None more so than on the American firm's Wrangler – its most capable off-roader, and the closest thing to the original Willys Jeep.
So its Easter Eggs all stem around this, with the Wrangler being kitted out with a range of small Willys Jeep emblems, which are dotted around the interior and can even be seen on selected alloy wheels.