How did we find our way before Sat Nav?
Few things define a driver's age as much as Sat Nav – could you find your way without one or are you old enough to be able to use a map or road atlas?
It may seem incredible to people who've only been driving since the turn of the millennium, but some of us with longer memories can recall the days when the only guidance came from using a map or something like an AA Road Atlas. And if you didn't have a map handy, there was always the last resort of stopping to ask and hoping the natives were friendly and wouldn't send you in the opposite direction!
I began driving in 1980 so learnt the skills of map-reading and developed an instinctive sense of direction and in some ways I still prefer it. If you knew where the sun was you and relied on that mnemonic Naughty Elephants Squirt Water (North, East, South, West), one had a pretty good idea if you were driving in the right direction, so long as you knew where the destination was in relation to your starting point.
Today all you need do is type in a postcode for the destination and an electronic woman's voice – why are they always women? – will tell you `in one mile turn left' or some such instruction. Looking at a road atlas and turning the pages as you covered the miles always seemed much more informative, engaging and adventurous than Sat Nav, and lent itself to a sense of travelling and adventure rather than just going from A to B.
That said, you can't stop progress and Sat Nav is definitely a much better and more versatile way of navigating and driving. In a busy urban area, at night or in poor visibility it is much easier to have guidance to help you focus on the road. This is especially so for a younger or less experienced driver as they have one less thing to think about if they have, what is effectively an electronic map reader, in the car. Since earlier this year following Sat Nav instructions is now even part of the driving test.
The latest systems have brilliant 3D graphics can tell you the current speed limit and your speed, how long or far in distance and time it is to your next turn or destination and when linked to live traffic flow data will offer an alternative route if there is unusual congestion ahead.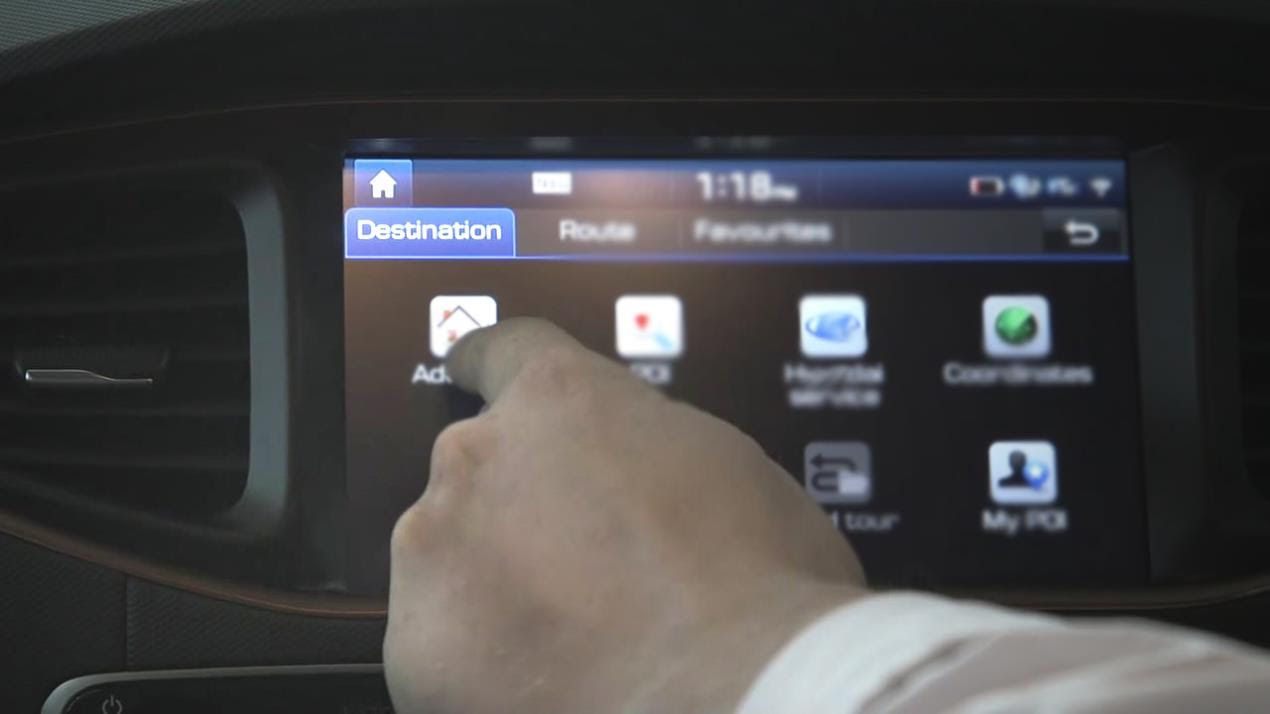 Beyond question Sat Nav can make driving safer, more relaxing and easier, but like any driver aid, it is never fool proof or a substitute for care and attention. We have all heard of cases where the driver of a 40 foot HGV has been taken down an impossibly unsuitable lane because the Sat Nav didn't know the difference between the size of that vehicle and any other. It may be fine in a Ford, less so in a Foden!
And like any driver aid, it's constantly evolving. From telling you how to get from A to B, a decent modern Sat Nav has morphed into something between a concierge and a travel guide, able to tell you POI - Places of Interest. Should you want the nearest petrol station it will guide you there, if it's a good hotel, restaurant or whatever you're after it will give you a selection, a customer review and even book it for you. Try doing that with an AA Road Atlas! Drivers of electric cars will also feel far less range anxiety if their car knows where the nearest charger is, even if they don't.
So how did Sat Nav start, how does it work and where is it going?
Well, it began with the US military putting into space a constellation of satellites circling Earth, which as well as sending/receiving messages to its submarines, could guide ballistic missiles to their target, should they ever be fired.
The satellites have atomic clocks, the most precise possible, and they each emit a signal with their time and exact position relative to the Earth below. Hence the correct name for Sat Nav – GPS, which stands for Global Positioning System. So long as your vehicle receives data from at least four satellites it's a fairly easy exercise to fix its position and guide you from where you are to where you want to go.
Although jealously guarded by its military, in the mid-1980s the USA made the technology available to airlines following an incident where a civilian plane was shot down after straying into (Russian) restricted airspace. Following that it gradually became available for purely peaceful applications, including road navigation.
From being a novelty in the mid-1990s it became a must-have within a decade and today you'll find it in the vast majority of new vehicles.
That's how it started and where we are today but how will it evolve in the future?
The answer to that is easy because it's partly what will make driverless cars possible.
If, as the engineers and scientists working on early prototypes say, autonomous cars will indeed be able to transport themselves, and you, to your chosen destination, with no input other than telling the car where you want to go, that can only work with Sat Nav.
Did you know?
Although the latest Sat Navs can be accurate to within 30 centimetres or less than a foot, the US military has the ability to only allow a `coarse signal' at certain times, such as if the President is considered at risk of attack and that 'coarse signal' is not anywhere near so precise.
A guided missile in a terror attack needs GPS too and if denied accuracy the attack may be foiled. For the same reason, mobile signals can be blocked in extreme situations.